FirstOntario Centre | Hamilton, Ontario
Ateez is back for another world tour this year and the band will be coming to FirstOntario Centre on Friday 2nd December 2022. The trek kicks off on 7th November from Anaheim and is called "The Fellowship: Break the Wall" tour. It will include performances in Chicago, Atlanta, Toronto and other destinations. The North American leg wraps up on 2nd December in Toronto. The South Korean boy band has already put up some amazing performances earlier in the year with its first world tour. Fans stormed the venues, and they sold out most of the shows. A similar response is expected when they show up at the FirstOntario Centre on 2nd December for their final North American performance of the year. If you want to see Ateez live, get your tickets right now!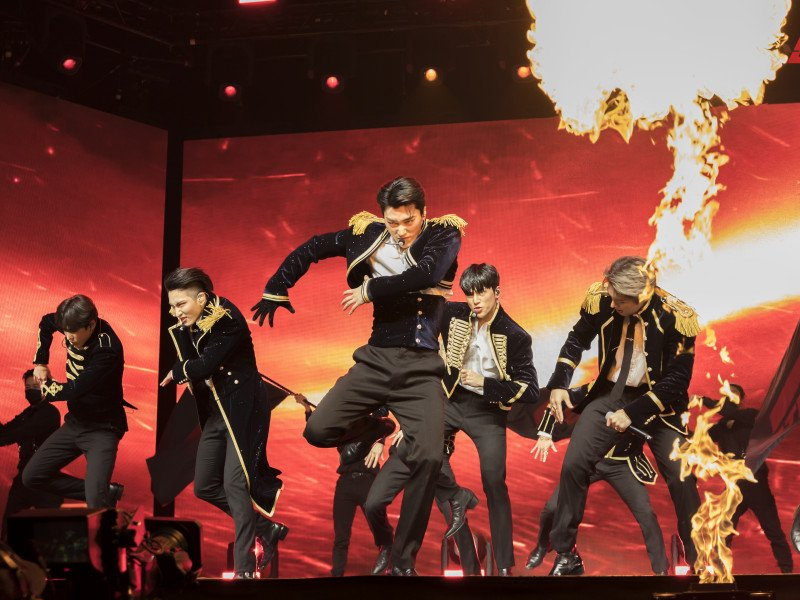 Ateez has been on a roll since making its debut in 2018. The rise of K-pop and J-Pop culture around the world has truly revealed some talented performers. The band debuted in 2018 and released its debut EP in 2019. In the same year, they received the Worldwide Fans' Choice Award and became a global sensation. Ateez has sold more than 4 million album copies globally and is one of the biggest foreign pop sensations in U.S right now. The band will also be playing shows in Seoul and Japan as part of their second world tour.
It is very rare for a band to have two world tours in one year, but the growing demand has led Ateez to announce another run of dates for their fans. Their first tour, "The Followship: The Beginning of the End," was a huge success, and there were hardly any tickets left unsold. Fans are expected to respond similarly to how they did for the first tour, and hence, ticket demand is rapidly rising. With limited tickets left, make sure you buy yours right now to catch Ateez live in concert at the FirstOntario Centre on 2nd December. Hurry up, before all of them are sold out!