FirstOntario Centre Seating Chart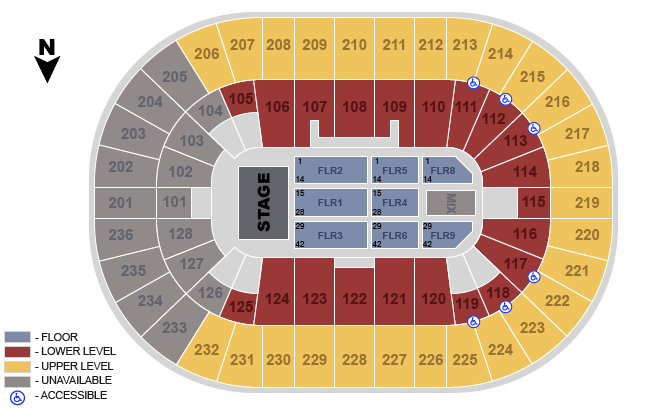 The FirstOntario Centre hosts both sporting events and concert events. See above for the concert seating configuration. For most sporting events the seating around the floor is fully available. Check the individual seating chart associated with your desired event to confirm your seats and view the specific seating configuration.
The price of the ticket may vary depending on the area of your seat. Lower level seats and floor seats are generally higher price compared to the upper levels.
Accessible Seating
FirstOntario Centre has limited accessible seating. Whilst the number of accessible seats is sufficient and can cantor for everyone who requires them, the limitation is in the position. The accessible seats are only found on the West side of the stadium. Please see the above image for clarification on accessible seating position.
Reserve your seat and get your tickets today!
For ticket information and to find out more about our preferred ticket supplier please view the FirstOntario Centre tickets information page.
For all upcoming events and to purchase tickets for your desired show, please visit the FirstOntario Centre events schedule page.